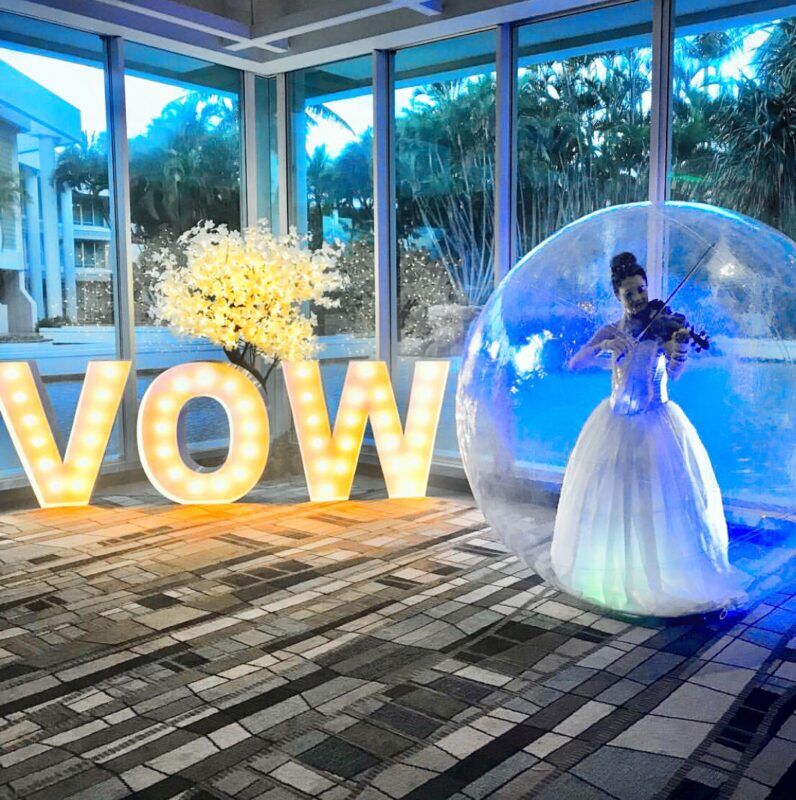 Okay I'll admit it, we didn't exactly have 2020 vision this year… but 2021 is going to be the best year for couples yet!
Elopements and outdoor weddings are tipped to be the latest trends following the impacts of the COVID-19 pandemic but are the big weddings a thing of the past?
ABSOLUTELY NOT, we have everything you need to get married in style while still respecting the social distancing laws and I'm here to show you how!!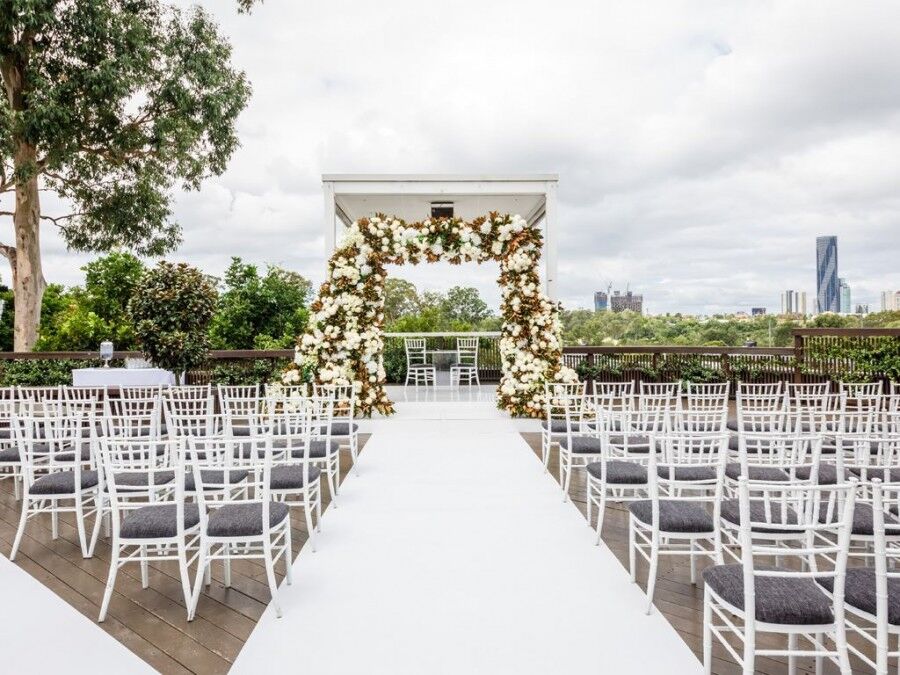 Location, Location, Location
Okay lovers, It's time to go alfresco!!
Tying the knot in the great out doors CAN be the beautiful fairytale celebration you can picture in your head but it also comes with some risk. When the sky opens up you'll be glad that you came to your big day prepared!
A tarp, tent or pergola can be dressed up to fit in to the scenery perfectly with a professional flower display, so make sure when decorating your 'defence from the elements' you really put the petal to the metal!!
With international travel not anticipated to return anytime soon, the Sunshine Coast is becoming a top location for "destination" weddings.
From Noosa down to Bribie Island, Sunny Coast wedding venues punch above the rest with a multitude of perfect locations for you to tie the knot. Take the time to look around your local area, Australia is one of the most beautiful landscapes in the world, act accordingly.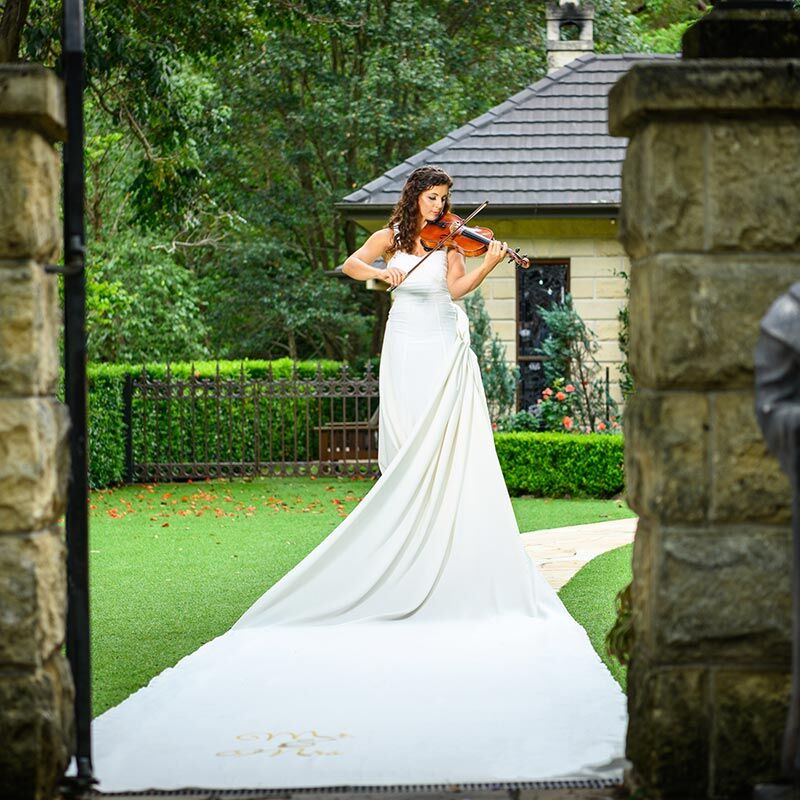 White Carpet Lady
Your wedding is an extraordinary and unique occasion and a talented classical musician would be the icing on the (wedding) cake!
Your guest will enter to the sound of beautiful strings as they gather for your ceremony! You can even request modern songs and covers from any era to be played through the sophisticated lens of classical Violin!
Welcomes here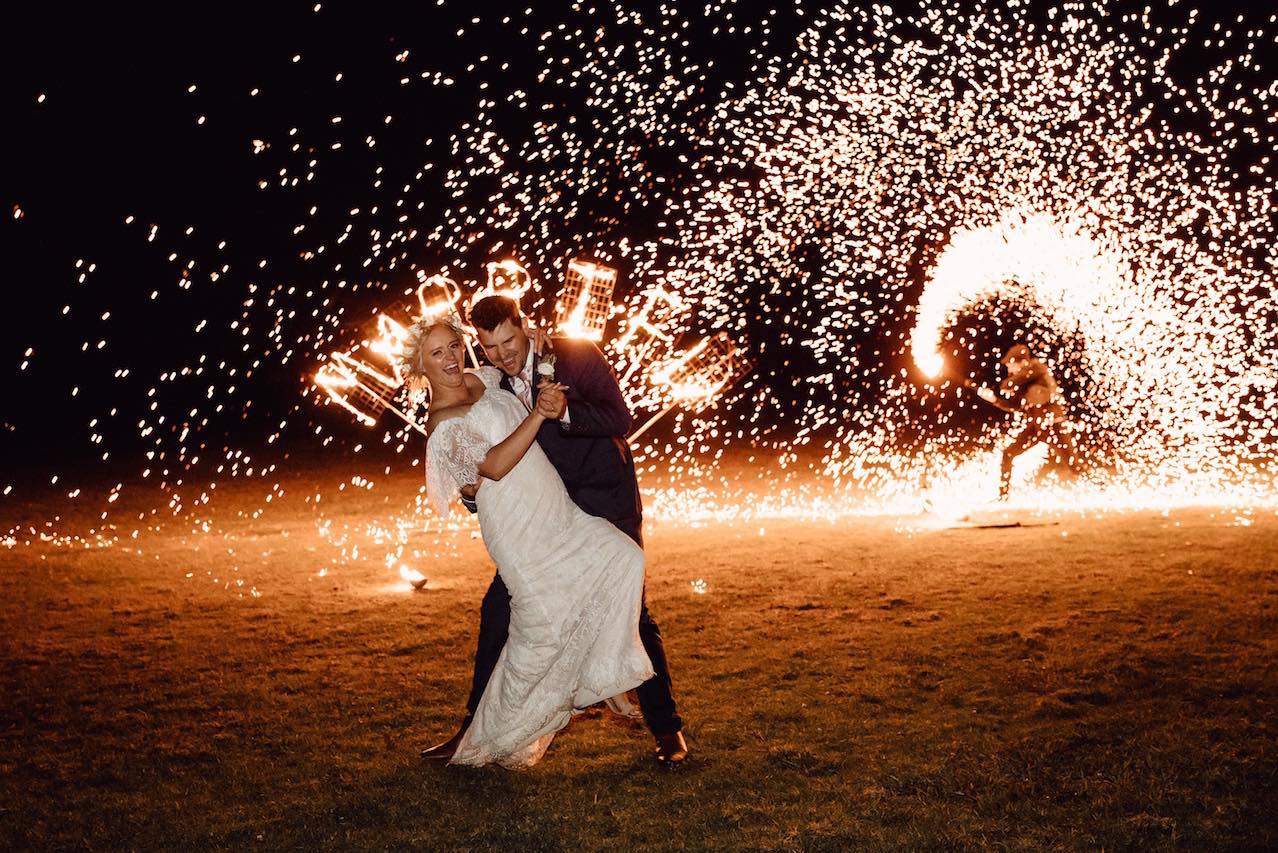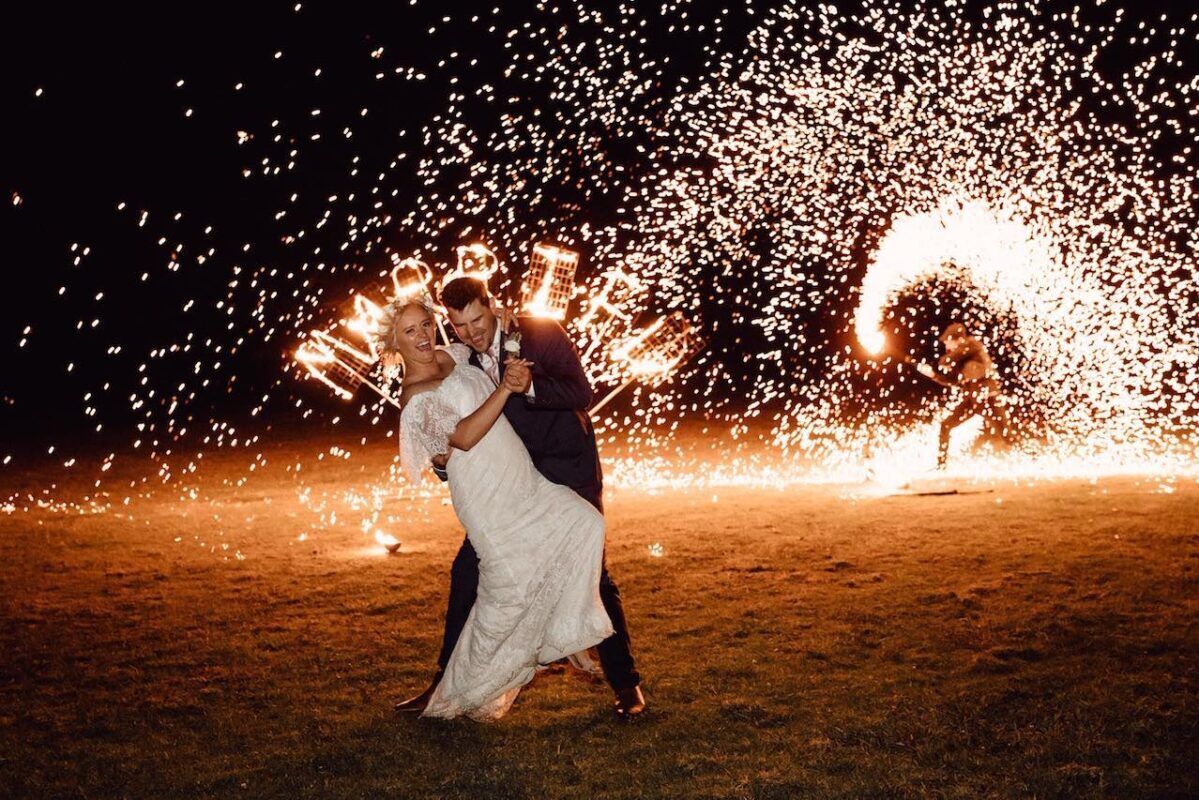 FIRE PERFORMERS AND FIRE SIGN
Struggling to find a way to show your family the heat of your new found love?
Let us set your perfect day ablaze with our brand new pyro performances and wedding themed pyro signs!
This is for the couple that wants to start their new lives together with a (very controlled and safe) explosion!
Set your day ablaze
Style
Your wedding is one of the most personal things you and your partner do and there is no wedding that will fit all. Everyone of you will want something slightly different making your day unique and beautiful and just for you, be it the dress, catering, styling or flowers. While wedding trends change, so does taste and what people wish to spend their money on when it comes to their big day. In saying that let's have a look at what 2021 has in store for the modern Sunshine Coast wedding!!
Going Informal – Top of the wedding trend list is informal gatherings. Inviting everyone to your big day is no longer the trend, as couples go for more intimate, meaningful celebrations with their nearest and dearest. This means couples can spend their budget on a smaller group or save the funds for the things that really matter to you both!
One of the big wedding trends of the season is the 'micro wedding'. These occasions tend to have a smaller guest list of around 40 people or fewer. They can be formal or informal, traditional or modern.
Most importantly of all, they also allow the bride and groom to spend quality time with each and every guest, one of the reasons for its new found post pandemic popularity.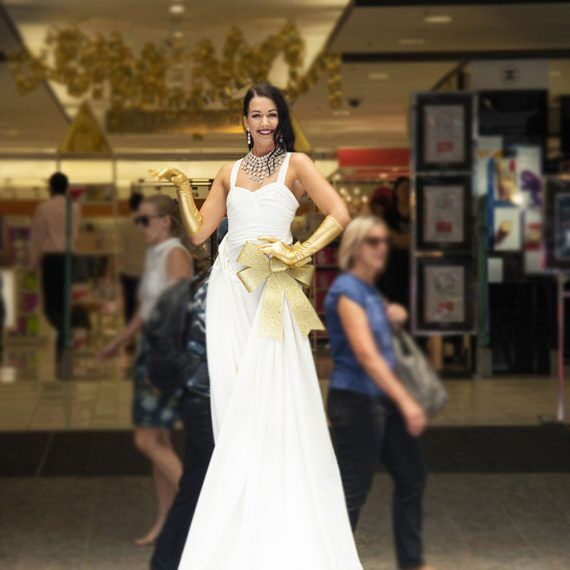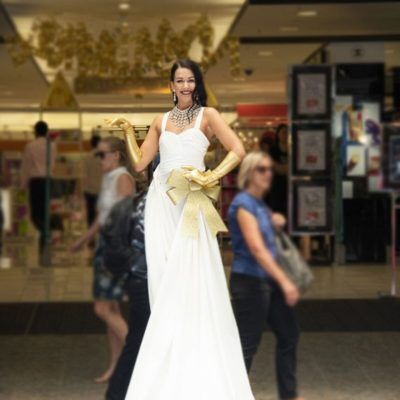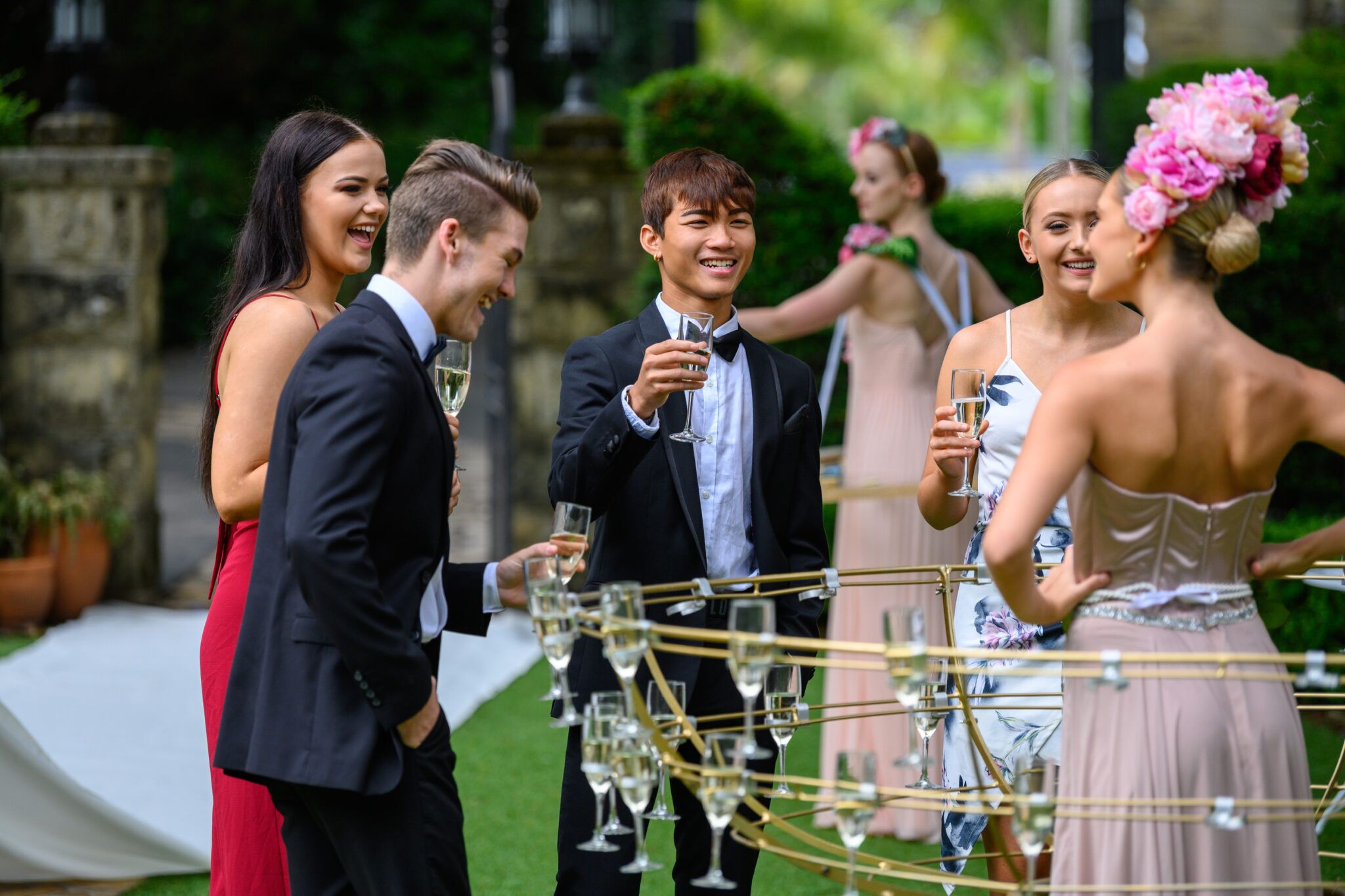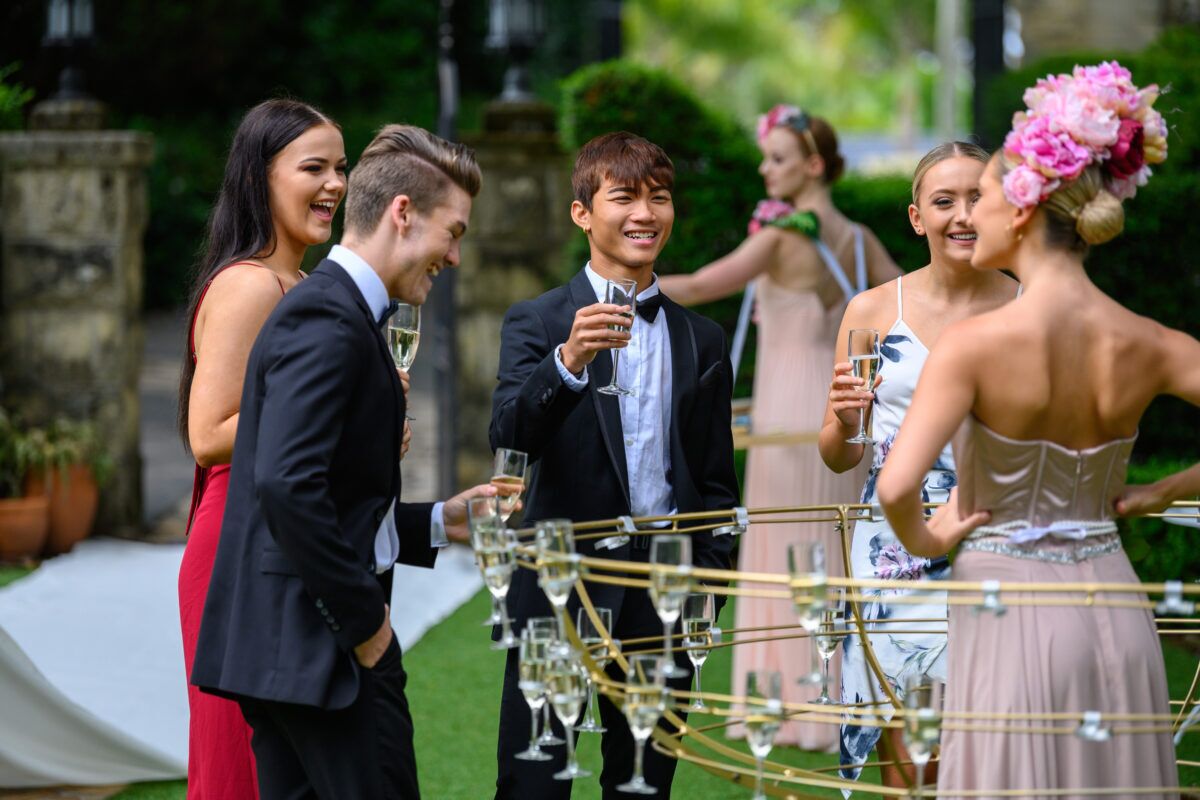 Canapé Service
Canapés and pre dinner drinks is fast becoming the best part of a wedding!
The bride and groom have said their I'do's and now it's time for some bubbly and socialising with friends and family. We've all been to at least on wedding where you are absolutely starving and waiting until dinner seems like an impossible task!
With so many couple's now choosing canapé service as part of their wedding – why not make certain that your guest are fed happy and healthy so that everyone can get into the spirit of the day!!
horderves here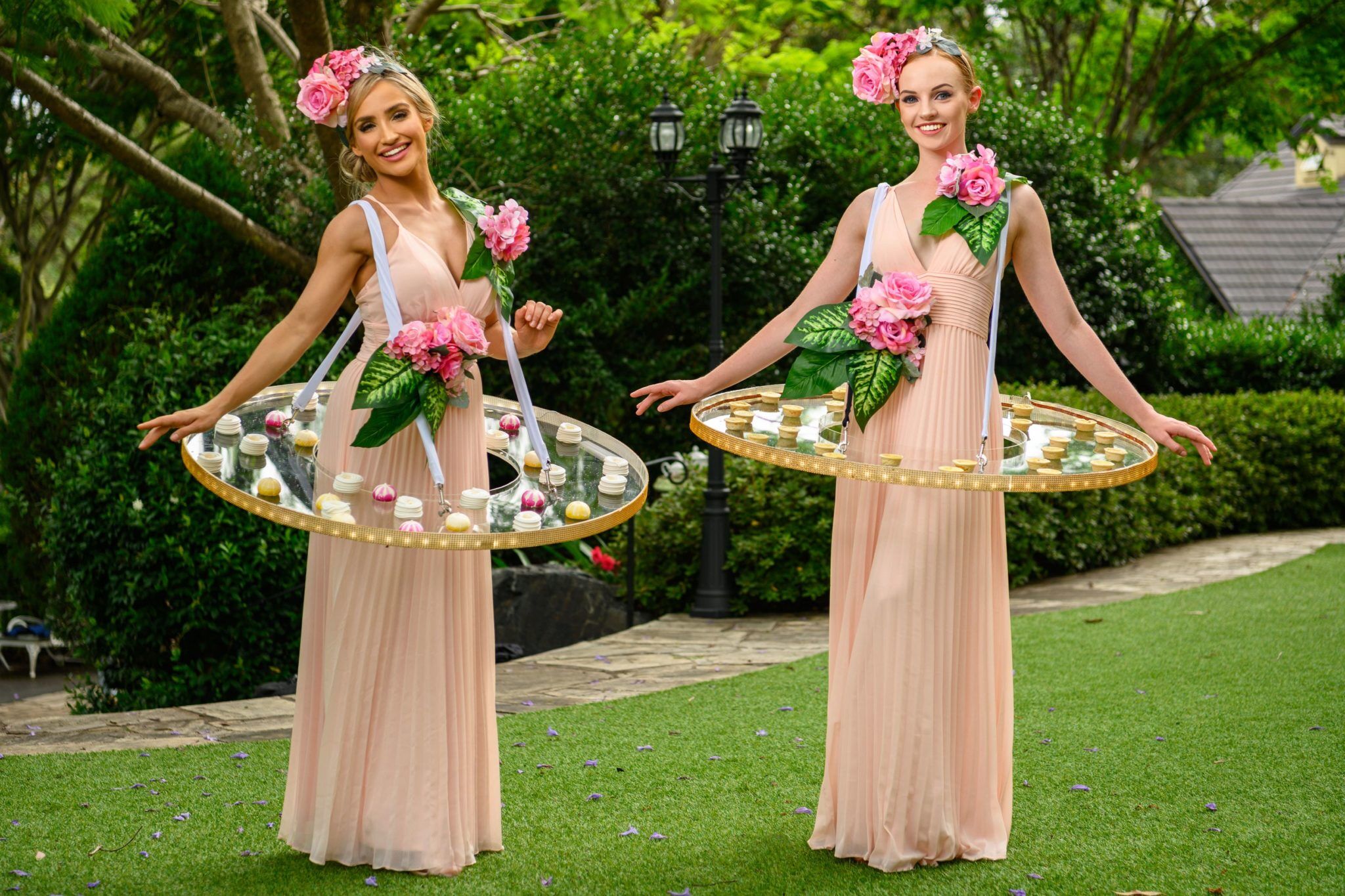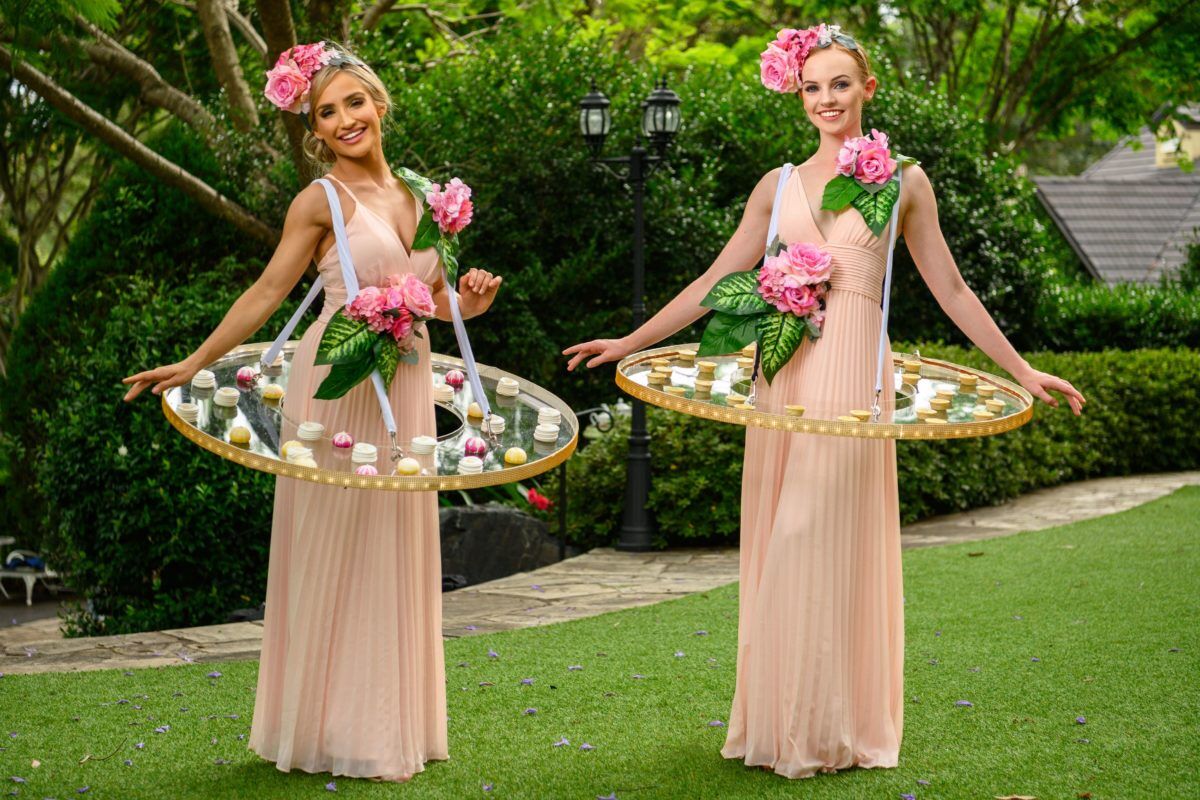 Road Map to Success
For most of you, this is the first time you've tried to put something like this together! It takes a lot of planning and trust me, it won't always go the way you think it will. We here at Velvet Rope Entertainment are here for you, the lovers! You can trust us when we say that we've done this before and we will get you to that alter, arbour, or dance floor with as little stress as possible! We may be your chosen entertainment vendor for your big day but we can also help you plan and coordinate with your other Sunshine Coast Wedding venders making sure that your day is a huge success!
We also offer more personal options for your special day! If you are working to a theme or just have a certain look in mind, we can match your minds eye to a tee!
Our newest partnership with REDTIE has landed us with world class musical entertainment, making sure that ever aspect of your wedding can be looked after by people who really do care about how it looks and feels.
We are here for you no matter how you want to celebrate your big day!
Make sure you ask how else we can get you through this, your biggest day!
This one's for the Lovers!