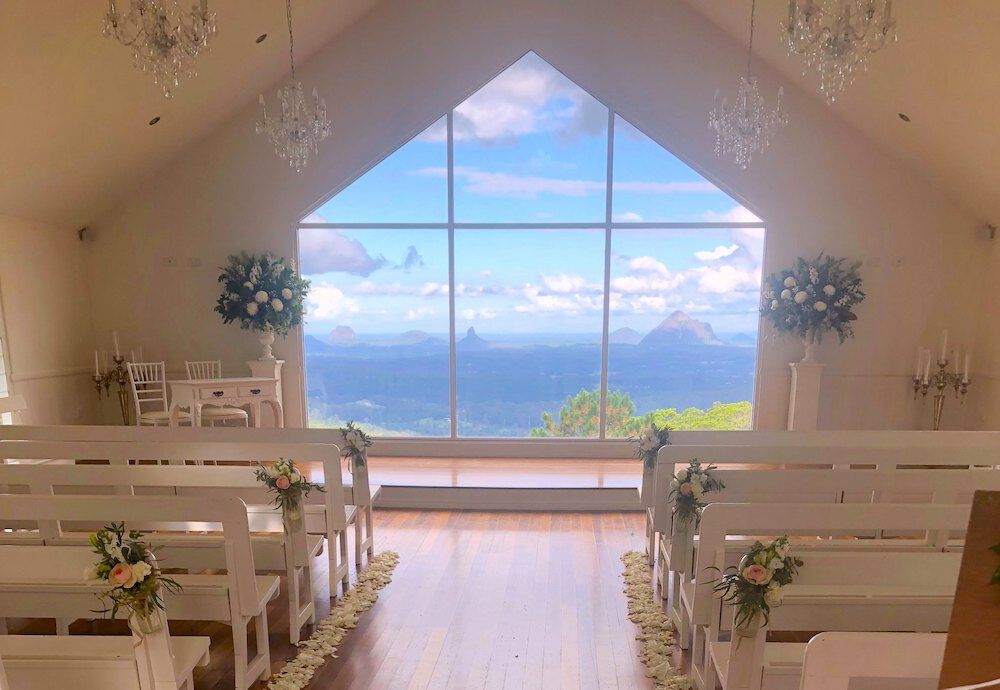 Picking a song to walk down the aisle to is just one of the many fun things involved in planning a wedding and it's also a great way to let your personality shine on your big day.
If you're looking to pick something that will make your lover's heart skip a beat as you walk towards them, then we've got you covered! Here are 10 of our favourite wedding aisle songs for your consideration.
A Thousand Years – Christina Perri
Even if you're not a fan of Twilight, it's hard to deny that this is a really touching song. Written and recorded by Christina Perri for the the Twilight movies, 'A Thousand Years' is a favourite among the more modern couples and for good reason.
Try watching your beautiful girl walk down the aisle to this song and NOT immediately start crying! Yeah, good luck buddy!
Kiss Me – Ed Sheeran
Released in 2012 as part of Ed Sheeran's first studio album, Kiss me is a love song sure to get all wedding guests leaking from their faces!
Just let the lyrics speak for themselves! This song was made for true lovers.
Hallelujah – Jeff Buckley
Jeff claimed this song from original writer Leonard Cohen in 2007.
We love Jeff Buckley's cover of the popular wedding song. It's super stripped back and emotional, this is a guaranteed 'Hollywood caught in the rain' moment – expect tears!
Ho Hey (Cover) – Lennon and Maisy
This charming cover of the Lumineers Folk hit recontextualises an otherwise rocking song into an expression of love between two sisters!
Bringing some of this wholesome love to your ceremony will surely get everyone onto your level and might even make your tough ol' dad cry!
What a Wonderful World – Louis Armstrong
This famous 1968 recording was one of Louis Armstrong's last hits but arguably his most famous!
It's hard not to be swept into the moment when you feel like you're floating on a cloud of strings!
Everything – Michael Bublé
Released in 2007, Michael Buble's song 'Everything' was written for his girlfriend, Emily Blunt. We think it is an absolutely beautiful song and certainly gets right down to the point of why you're all gathered there!
"And in this crazy life, and through these crazy times
It's you, it's you; you make me sing
You're every line, you're every word, you're everything"
Beautiful In White – Shane Filan
Beautiful in White won our hearts because of its love filled lyrics and perfect string arrangment put together in the most beautiful way!
This is the classic, well put together wedding song that was purpose written for the occasion! Use the awesome power of Shane Filan responsibly!
Somewhere Over the Rainbow – Israel Kamakawiwoʻole
Israel knocked on the door of a recording studio in Hawaii and recorded this beautiful version of Somewhere over the rainbow in one take, making him an overnight success!
Imagine walking down the aisle of your beachfront wedding to this silky smooth voice! Could it be any more suited?
Bloom – Paper Kites
Melbourne locals, Paper Kites bring their sad but hopeful style of folk into the world stage with their song, Bloom.
What are we all trying to say with our wedding day other than 'Can I be close to you'
Halo – Beyonce
If you are familiar with our blogs than you know we can't write a top ten list without slotting our girl Beyoncé in!
There are millions of acoustic covers of her songs and this beautiful version of HALO is by far our favourite!
Why not add a modern twist to your big day!
Well I hope the above has given you some LOVE-spiration for planning your special day! No matter what you choose we know that you both have an amazing life ahead of you and your love will shine throughout the room!