Are you after a solo fire performer to add ambience to an event? Or perhaps you're seeking a visually spectacular stage performance?
Our shows combine fire dancing, fire twirling, led and fire poi, fire breathers, fire staff spinning, and fire manipulation. Allow us to take you on a magical journey filled with fire music and dance.
Fire Performing is the art or skills of manipulating fire. It generally uses equipment or other objects made with one or more wicks that are designed to hold a flame large enough to create a visual effect.
Fire breathing is the act of making a plume or stream of fire by creating a precise mist of fuel from the mouth over an open flame. Regardless of the precautions taken, it is always a dangerous activity, but the proper technique and the correct fuel reduces the risk of injury or death.
Presentations can be made as choreographed routines to music, or roving freestyle, performances. Some aspects of fire entertainment can be found in a wide variety of cultural and ritual traditions from around the world. The ancient Aztecs performed afire dance dedicated to a god, which is performed today for tourists in Mexico. In Bali, the angel dance and the fire dance are regularly performed for tourists; they have their origin in ancient rituals. In French Polynesia, Antigua, Cuba and Santa Lucia are other places where fire dances are recreated for tourists.
Among the objects used in acts with fire you can find:
Palm Torches: Small torches with a flat base that should be held upright in the palm of the hand. This kind of torch comes in a range of options: Fire Fans, Fire Palms, Whip of fire, the Fire cannon and the Ball of fire
Fingers Of Fire: Short and thin torches attached to individual fingers.
Portable Fire: Can come in the form of headgear, hip belts, bracelets or other garments typically made of metal with Kevlar or Technora torches. It can be used while dancing the fire.
Torch: A short stick or a torch, with a wick at one end. Fire torches are turned like Indian clubs or thrown from end to end like juggling clubs. The come in many varieties including: Fire Staff, a Fire wand and a Fire sword
Fire Poi: A pair of chains of approximate length of the arm with handles attached to one end and a pack of wick material in the other. There are a number of different versions of poi available: Fire Poi, Fire ring, Nunchaku and Canes
We also offer Fire Breathing services! Enquire today!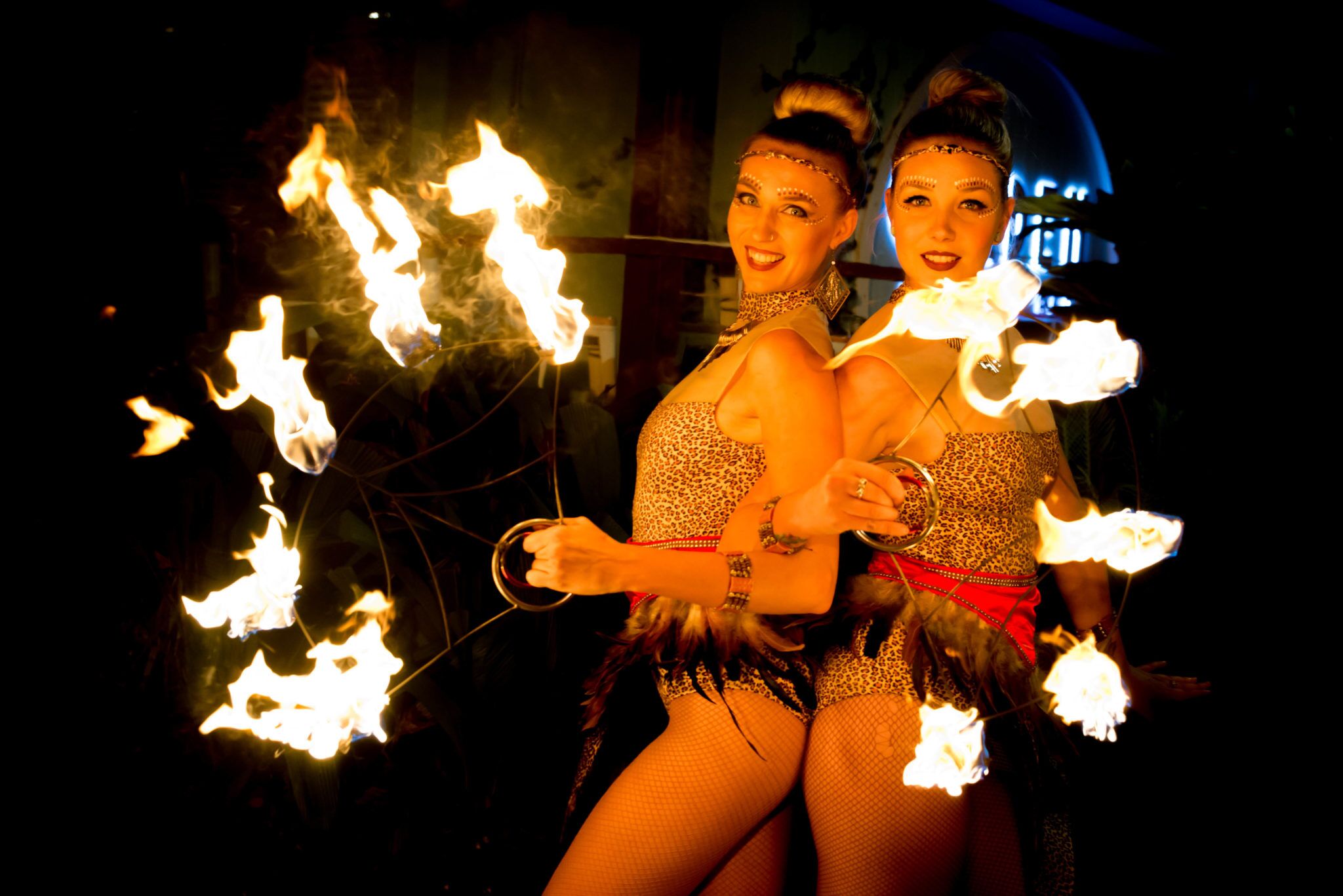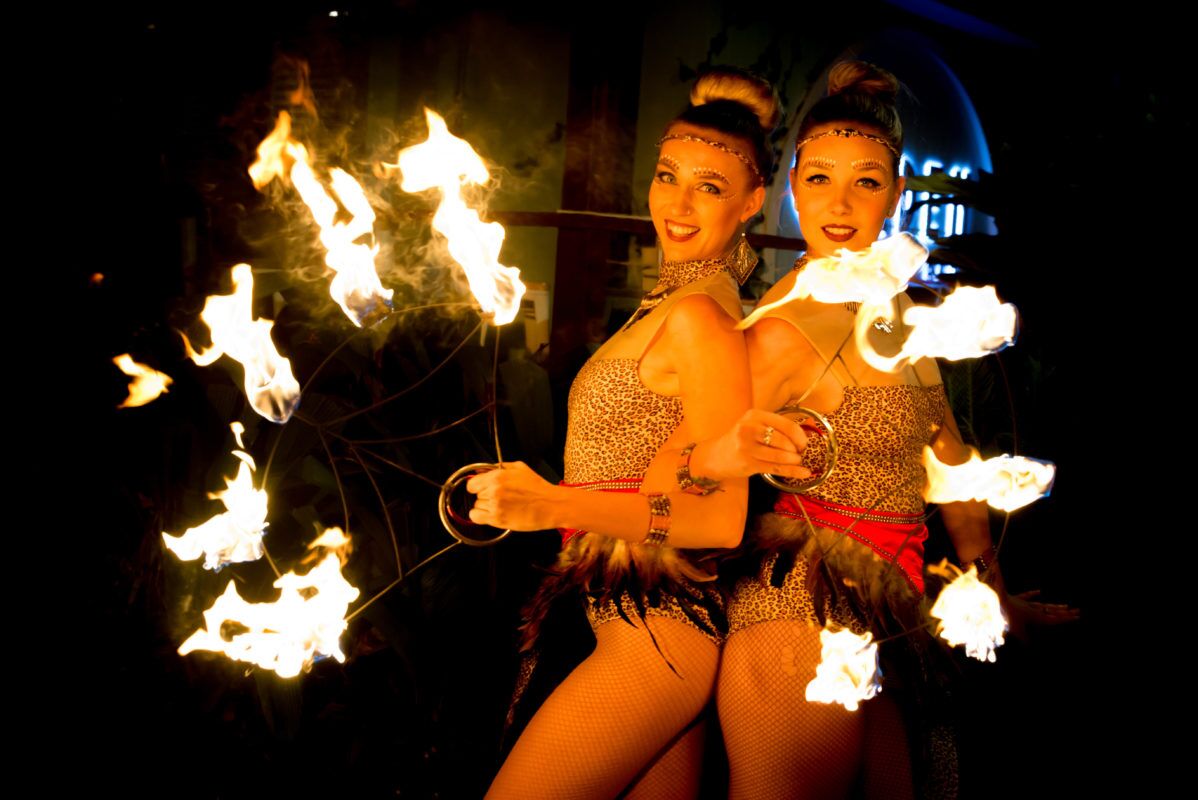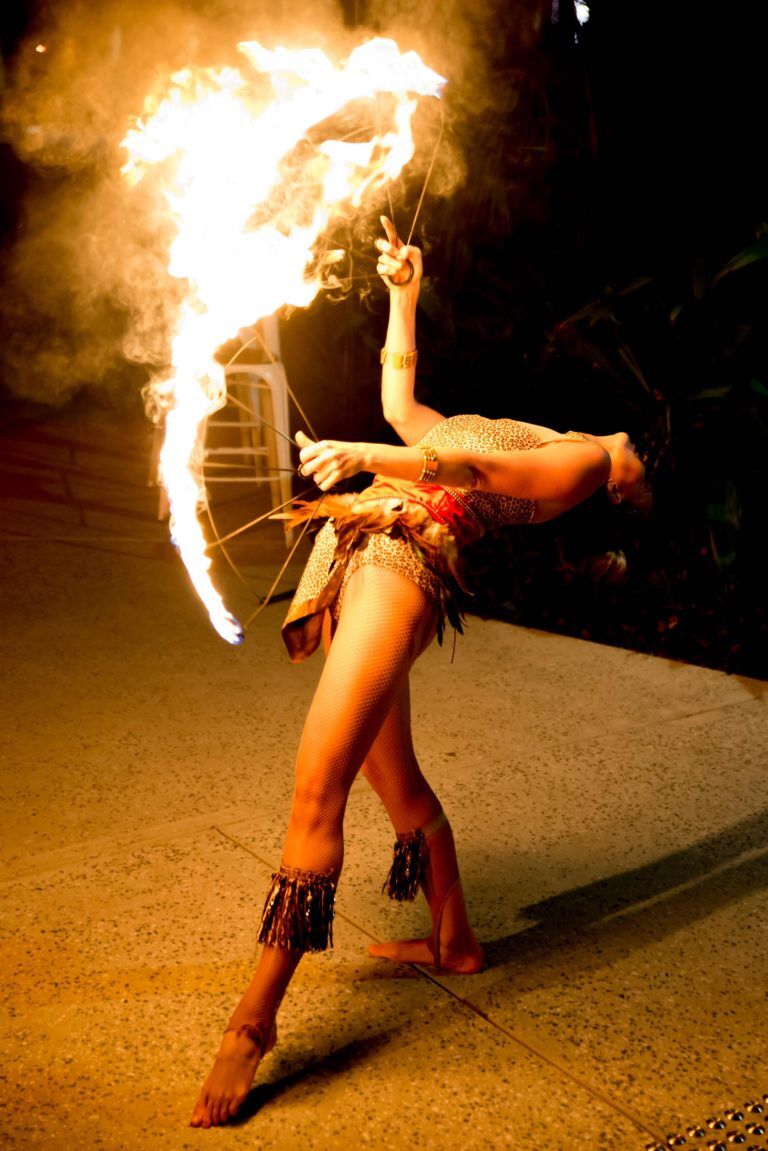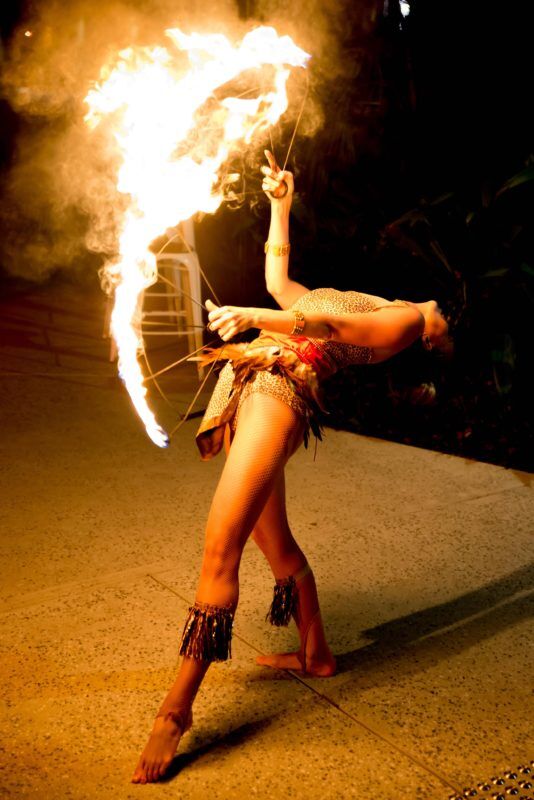 Our modern routines captivate and evoke emotions to all who attend. At Velvet Rope Entertainment, we know in order to make a lasting impression you need a Fire Performer who are experts and dedicated. At Velvet Rope Entertainment we take a lot of pride in our Fire performers and understand that it takes years of dedication to developing the incredible skill of looking effortless. We believe our world-class performers deserve to look incredible as well, therefor ewe work hard to match their astonishing performance with high-end tailored costuming that is designed from scratch.
If you want something that will really surprise your guests and leave them speechless, then make your event a great event by choosing from our selection of jaw-dropping Fire acts.
At Velvet Rope Entertainment we have everything you are looking for and more! Thanks to our creative experts, highly trained artists, and our high-end couture costuming, our entertainment is exactly what you need to deliver the 'WOW' at your next event.